Accurate Components & Tools
, an
ISO 9001:2015 TUV SUD South Asia Pvt. Ltd. certified company,
has been successfully catering to the worldwide market with its world class products. We are a leading
manufacturer and supplier
of
Connectors, Couplers, Terminal, Wiring Harness, Electric Wiring Harness, Wire Bulb Holder, Rubber Parts, PVC Sleeves etc.
Our carefully planned system of operation helps us to efficiently deliver the customized products as per specifications and drawings provided by our customers. Varied parameters like dimensions, type, shape, etc. are analyzed by our experts and are manufactured accordingly. Our wide knowledge of the market and rich industrial expertise of more than a decade have enabled us to cater to the exact requirements of our clients.
Our commitment to complete customer satisfaction by adhering to superlative quality and timely delivery schedules has paid us rich dividends. We also take into account the price factor, offering the best prices in the market. Our sales volume exceeding Rs. One Crore Thirty lacs per annum well verifies the popularity of our products in the domestic as well as international market.
Products
It is the products that can determine the rise and fall of the status of a company in the market. Our products are widely popular due to their superior quality and price. Accurate Components & Tools is a noted manufacturer and supplier of the following products:
Connector
Coupler
Terminal
Wiring Harness
Rubber Parts
Wire Bulb Holder
PVC Sleeves
Quality

Accurate Components & Tools" conducts strict quality checks in order to meet the global standards and client specifications. We source quality raw materials like nylon 6 & 66, Nylon glass filed ABS, PPCP & PP, ABS, brass strips, etc. from reliable suppliers. At our in-house testing facility which is equipped with requisite testing instruments, our team of experts checks the complete process on the basis of international quality norms. This enables us to fulfill our prime objective to deliver the best quality products to our valued customers.
Infrastructure

A sophisticated infrastructure is the backbone of Accurate Components & Tools. We have a well-equipped tool room with injection moulding CNC Machines, CNE Wire Cut & EDM Machines, Milling Machines etc. that facilitates us in the fast execution of our manufacturing operations. Our efficient team, comprising of engineers, designers, technicians. skilled labour amongst others works in close co-ordination and is dedicated to deliver the best.
Our Product Range :

Connector
Coupler
Terminal
Wiring Harness
Rubber Parts
Wire Bulb Holder
PVC Sleeves ( PVC Flexible Sleeves )


Our Indirect Source
Escorts Automotive
Swaraj Mazda
Hindustan Motor Ltd.
Punjab Tractor Ltd.
Eichers Industries Ltd.
Scooter India Ltd.
Neolite Industries Pvt. Ltd.
Telco Industries Ltd.
Minda Groups
BSA Motors, etc.
Most Popular Products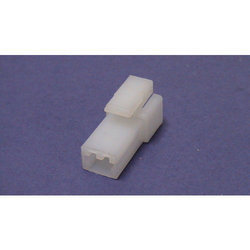 We are engaged in manufacturing and exporting 1 Pole Connector, which is regarded for being unparalleled in performance owing to the use of superior grade of nylon for making it in sophisticated manufacturing facility. The offered product is extensively used in various vehicles for connecting electrical wires. It is dimensionally accurate, durable and occupies little space for being compact in size.
We are catering an effective range of Bulb Terminals designed with the help of experts and technocrats. These terminals stand high on quality parameters and are in compliance with international standards. Also, we maintain flexible production process which assures production of numerous of components.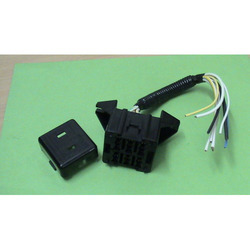 We have set a benchmark in the industry for manufacturing and exporting Van Fuse Box. The offered product has been made from high grade of nylon sourced from authentic vendors. It is exceptional in performance and durability. Being resistant to thermal expansion, pressure and water, it is used for fuses in automobiles including vans and is extremely safe. We are known for the timely delivery of orders owing to our major transportation network.